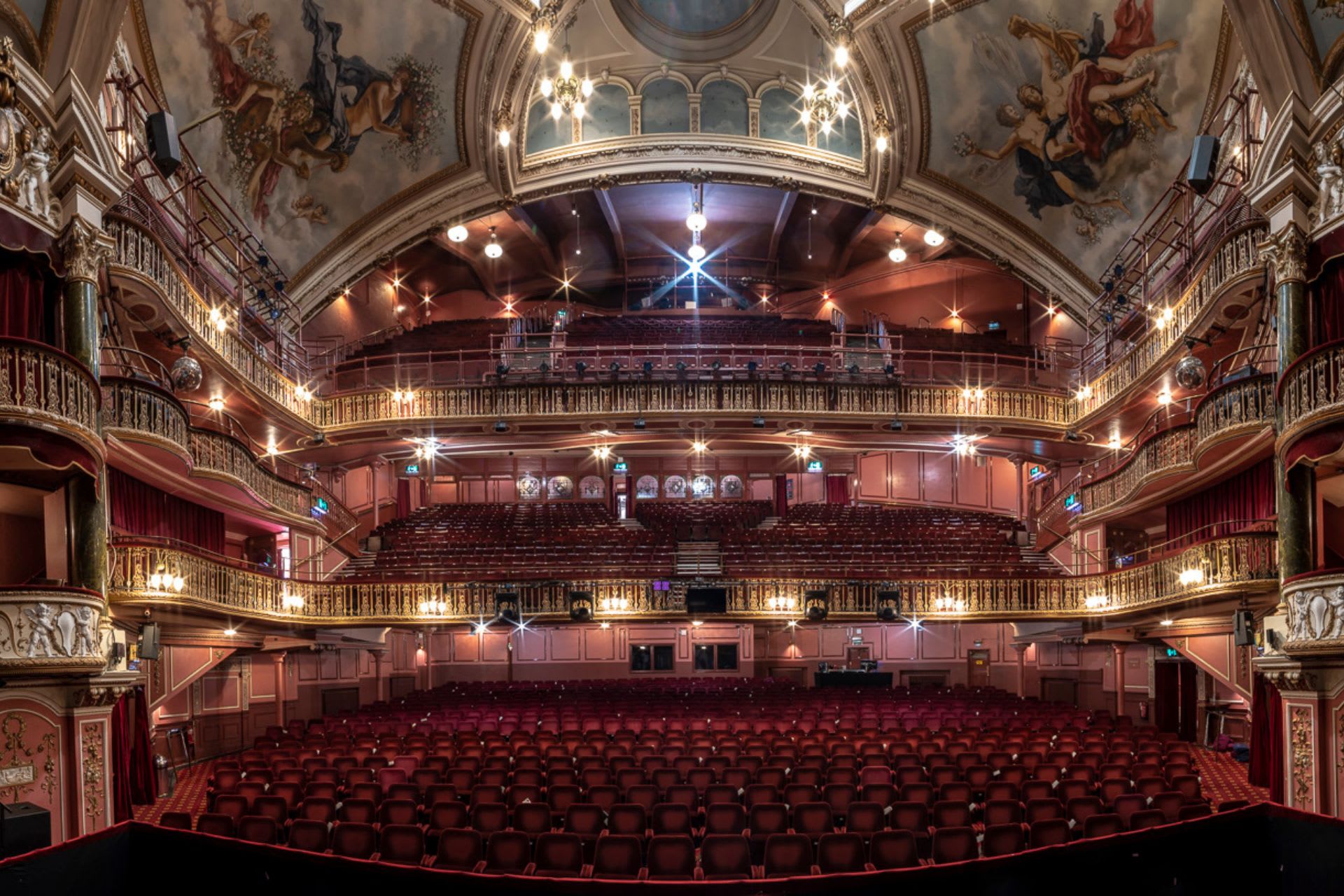 New Wimbledon Theatre
South West London's premier theatrical venue, New Wimbledon Theatre has been an iconic landmark in Wimbledon Town Centre since 1910.

With a year-round programme of musicals, comedy, family entertainment, dance, drama and of course our legendary annual pantomime, New Wimbledon Theatre is also home to the Studio, where amazing development work from new writers, comedians, directors and producers brings our former ballroom to life.

New Wimbledon Theatre plays an active role in our community, with events staged throughout the year in partnership with some of the region's finest organisations.
Corporate Information
Get involved with your local theatre
---
New Wimbledon Theatre has been part of the local business community since 1910
Our vision is to make New Wimbledon Theatre everyone's first choice - a flagship theatre, with an environmental conscience, championing diversity and continuing to welcome our community for at least another 111 years! We believe community engagement should be a major priority for local business and is at the core of our long-term plans and the theatre's commercial viability.
And you can help.
---
Contact
For more information on how you can become a corporate partner, on sponsorship and advertising opportunities, or if you would just like to hear more about how your business could work in partnership with the theatre, please contact our Theatre Director on 020 8545 7900.
We are delighted to be partnering with these local companies: