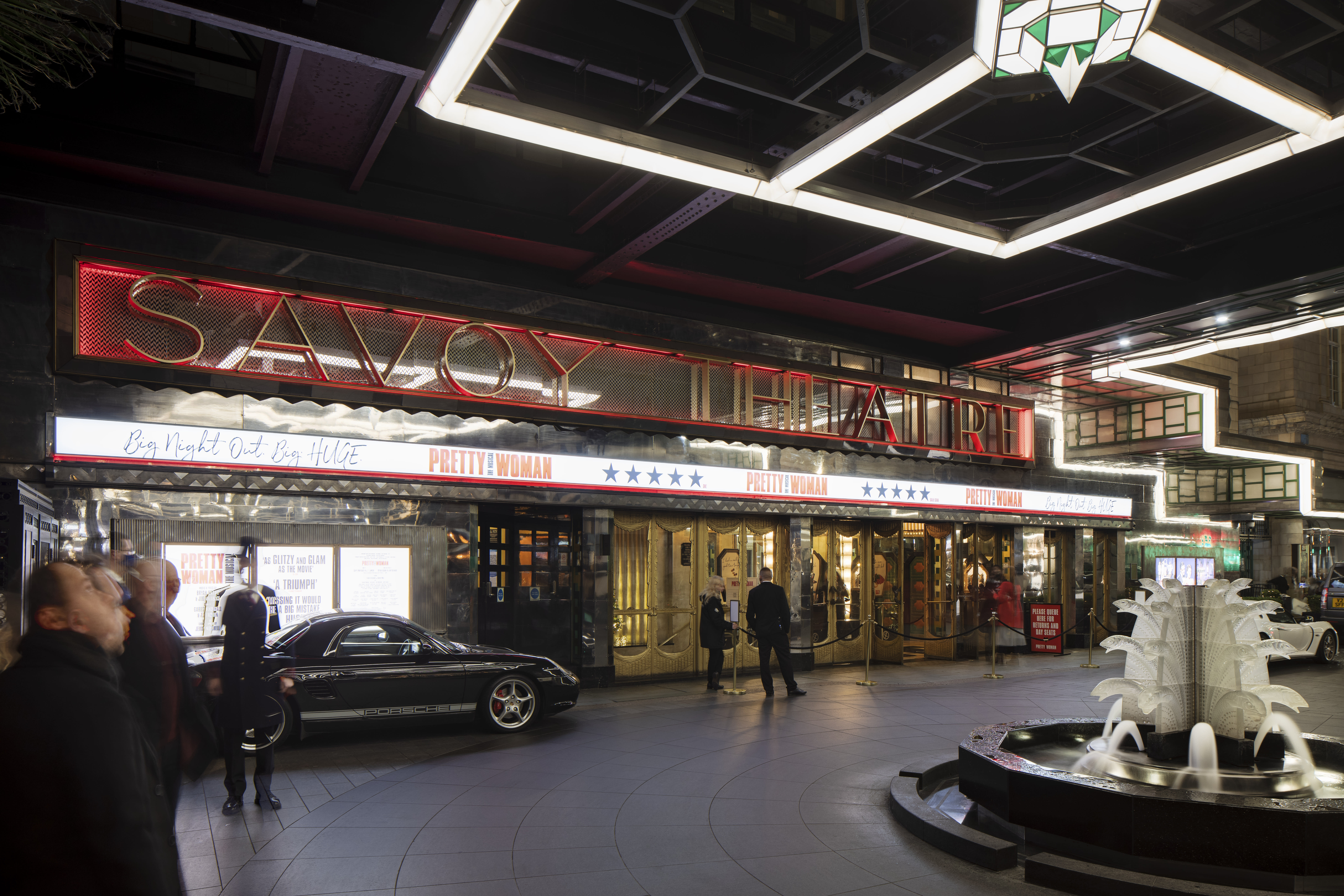 Savoy Theatre
Opened in 1881, the Savoy Theatre in London was designed by C I Phipps and decorated by Collinson & Locke. The Savoy became famous as the first public building in the world to be lit by incandescent electric lights and in one way or another it has been blazing ever since.
Corporate Information
---
Venue Hire
The Savoy Theatre is one of our largest capacity venues, and its stunning Art Deco decor, central location on the Strand, and iconic status, sharing its courtyard and much of its history with the notorious Savoy Hotel, makes this a truly unique venue for hire. The theatre's stunning 1920's interior is often used as a location for photo-shoots and filming, whilst the large auditorium and multiple bars make it an ideal venue for conferences, lectures and showcases. The bars can also be hired separately for meetings, serving as a real destination for any event.
Explore our venue hub and find out about the facilities and spaces that are available to mark a truly incredible experience. To see our other available West End venues or to contact us with questions or for more information, visit our Venue Hire page.