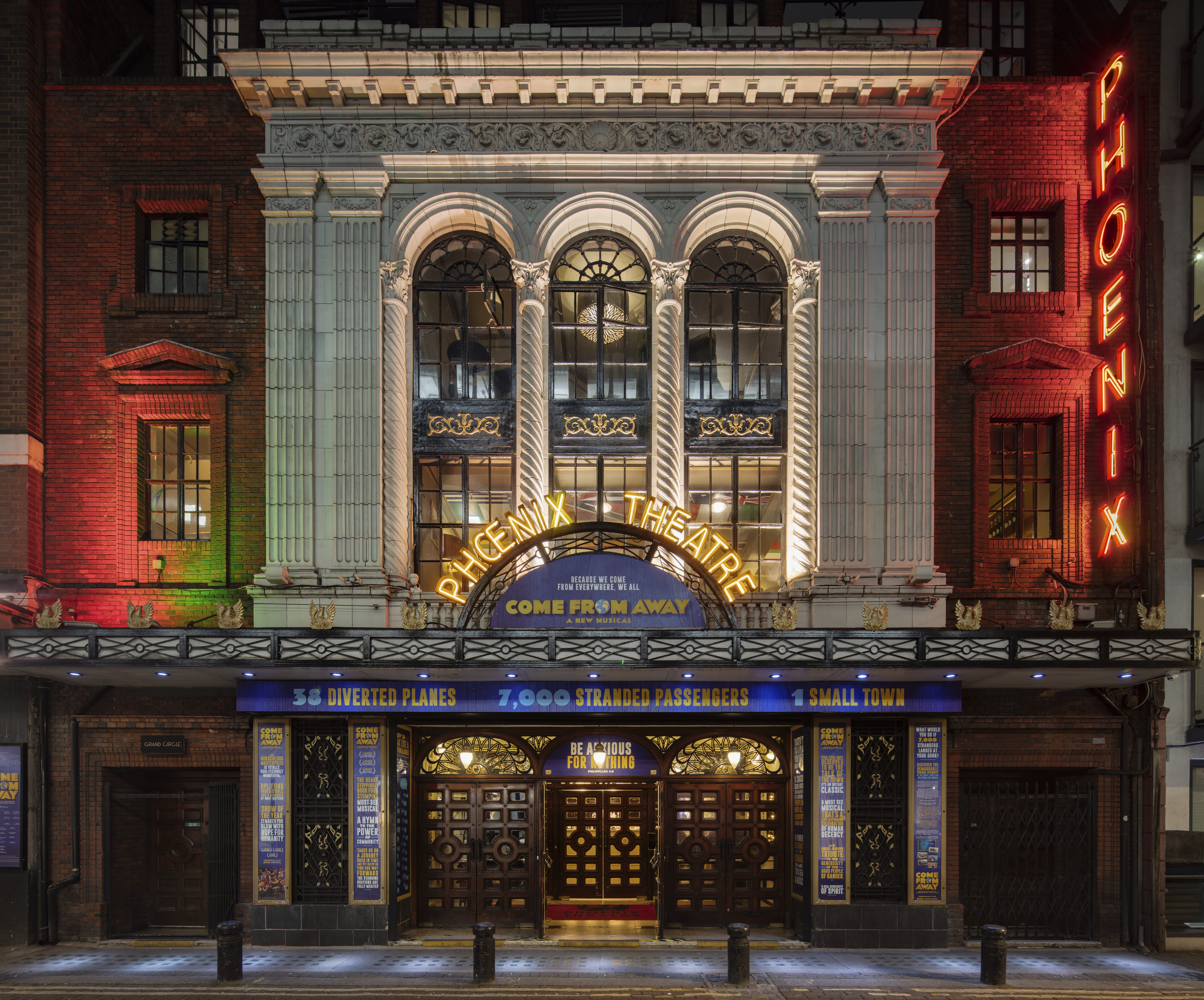 Phoenix Theatre
The Phoenix Theatre opened in 1930 with the premiere of Noel Coward's Private Lives starring Coward himself and illustrious talent has featured ever since.

The Phoenix Theatre is also one of the most beautiful theatres in London's West End, with the auditorium respecting the tradition of Italian theatres with golden engraves, red seats, carpet and curtains.
Corporate Information
---
Venue Hire
A hidden gem in the heart of the West End, the beautifully detailed interior of the Phoenix Theatre, designed by Theodore Komisarjevsky, takes influence from both the Art Deco and Italianate architectural styles. Decorated in dark wood, bright golds, rich reds, and fresh greens, the theatre is one of our most decorative venues. The venue is also one of our most traditional spaces for those wanting an instantly recognisable theatre location, and so proves a popular choice for photo-shoots and filming. The theatre's multiple bar spaces are also available for private hire, and are excellent for formal meetings, or as break-out spaces for auditorium hires. The large capacity auditorium is ideal for conferences and lectures on stage, and can also accommodate showcases.
Explore our venue hub and find out about the facilities and spaces that are available to mark a truly incredible experience. To see our other available West End venues or to contact us with questions or for more information, visit our Venue Hire page.