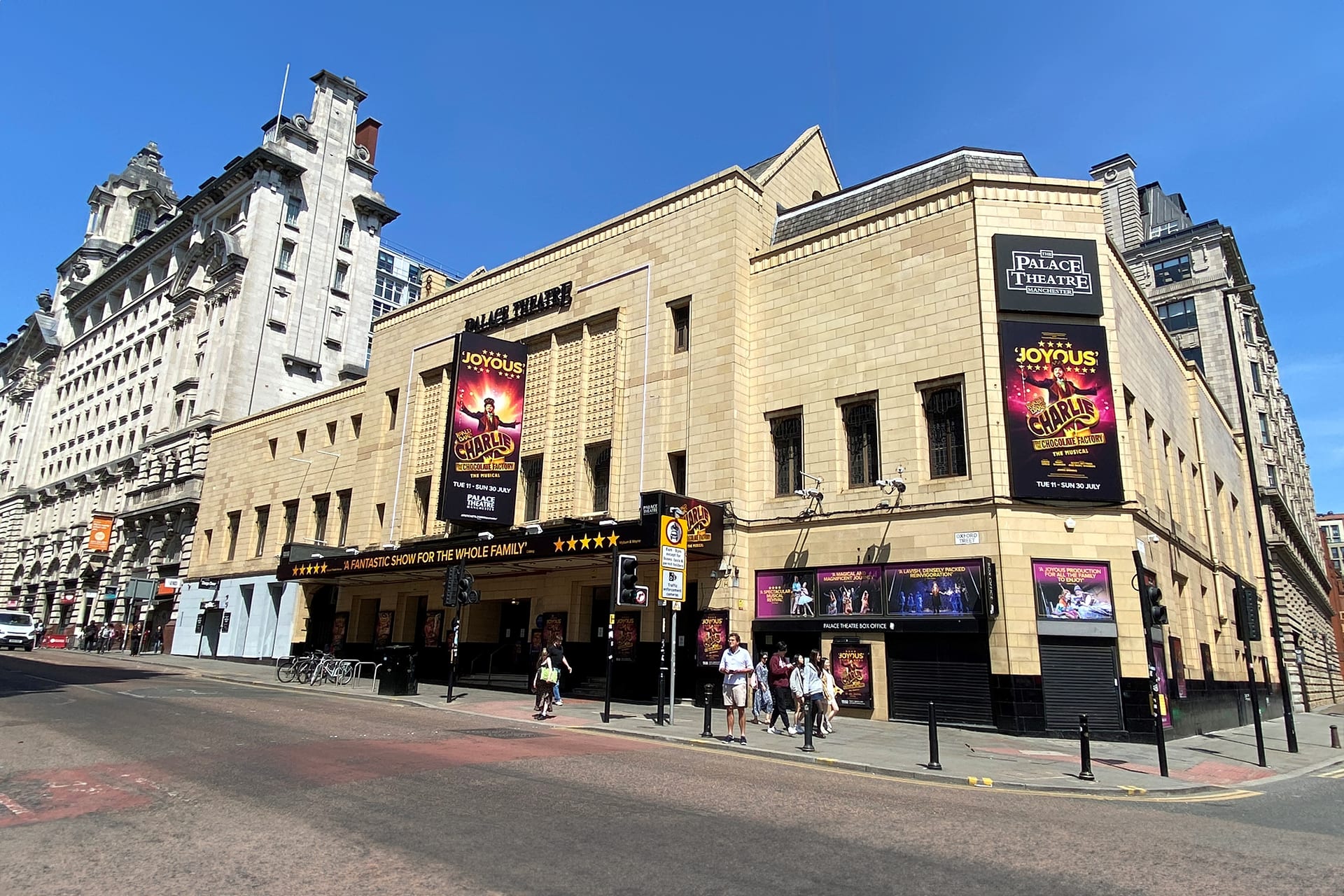 Palace Theatre Manchester
The Palace Theatre of Varieties opened on Whit Monday 1891 and cost its owners the then colossal sum of £40,500. In the late 1970's the Palace Theatre underwent a major refurbishment and re-opened in 1981 with Andrew Lloyd Webber's Jesus Christ Superstar and has since then retained its position as the premier provincial touring venue.
Your Visit
Plan your visit to Palace Theatre Manchester! Explore the options below and find a way to make your night at our venue even more special.
Key security information can be found here.
Gallery