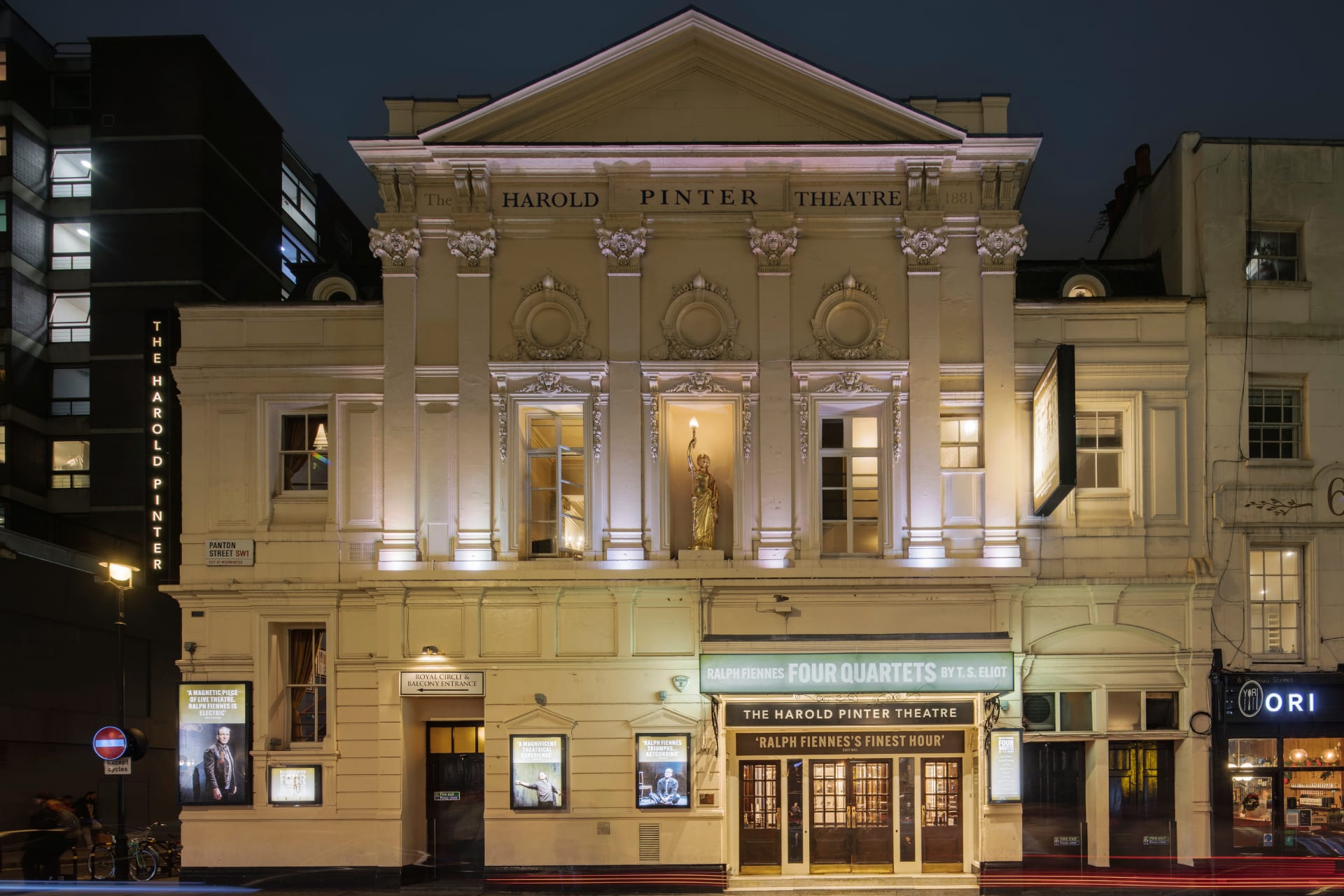 Harold Pinter Theatre
The Harold Pinter Theatre opened in 1881 as the Royal Comedy Theatre and staged hugely successful shows, such as The Rocky Horror Show's West End debut. The name changed in 2011 to The Harold Pinter Theatre in honour of Pinter's work for the Comedy Theatre.

The theatre recently produced Pinter at the Pinter, a series of one-act plays in celebration of Pinter himself.
Corporate Information
---
Harold Pinter
A popular destination the auditorium at the Harold Pinter has an incredibly intimate feel, making it ideal for a wide range of events both large and small. The multiple bar areas create a number of break-out rooms and entertaining spaces which can be hired independently or as part of an auditorium hire. The theatre's location, situated in the very heart of London's Leicester Square, and its iconic history, make this a truly unique venue for hire.
Explore our venue hub and find out about the facilities and spaces that are available to mark a truly incredible experience. To see our other available West End venues or to contact us with questions or for more information, visit our Venue Hire page.