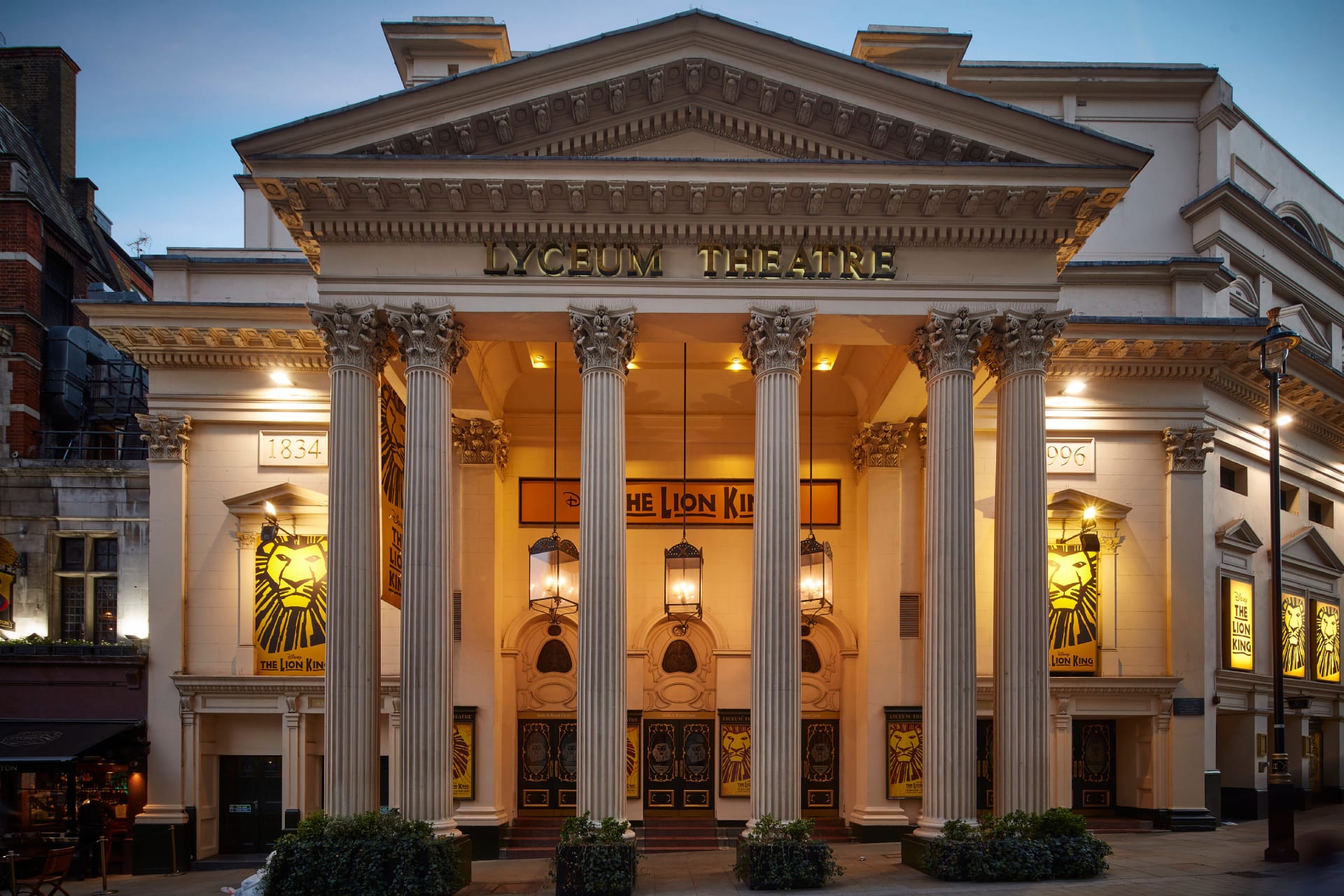 Lyceum Theatre
The Lyceum Theatre in London is a long and complex tale of success, downfall and rebirth. It all started in 1772 when the Society of Arts founded a room for exhibitions and concerts near the site of the current building. Since this beginning the Lyceum has displayed a chameleon tendency, adapting to changing fashions and needs admirably.

Now home to Disney's 'The Lion King,' an average 760,000 patrons enjoy the Lyceum's hospitality every year.
Corporate Information
The Ambassador Business Club, launched by the Ambassador Theatre Group, gives your company privileged access to its ten West End theatres with just one membership. Now you can offer corporate entertainment your guests will really enjoy – it couldn't be easier!
---