Spookiest Shows this Season
With Halloween creeping around the corner, we've compiled a list of terrifyingly good shows in the West End this season.
From witches and wizards, to demons and danger, the West End is crawling with specatular shows, and as the saying goes, 'If you've got it, haunt it'.
The Exorcist opens at the Phoenix theatre this Friday. Starring Jenny Seagrove, Peter Bowles and Adam Garcia, this West End premiere of the adaptation of William Peter Blatty's best-selling novel is not one to be missed. With Sir Ian McKellen as the voice of the demon, this bloodcurdling new play is here for a strictly limited season, so don't miss out! Beware though, only 18+ allowed.
If demons don't float your Halloween themed boat, you can hop over to the Garrick Theatre for Young Frankenstein. Mel Brooks' classic musical comedy comes to life on stage in an adaptation starring Ross Noble, Hadley Fraser, Diane Pilkington and more.
And of course, The Woman In Black is a timeless classic that must be seen to be believed. Susan Hill's acclaimed ghost story has been scaring audiences for 28 years. If you haven't seen it yet, be sure to head to the Fortune Theatre to soak up the atmosphere.
Read on to discover more of our top spooky sensations now showing and be sure to book your seats now, you'll be in for a frightfully good time!
The Exorcist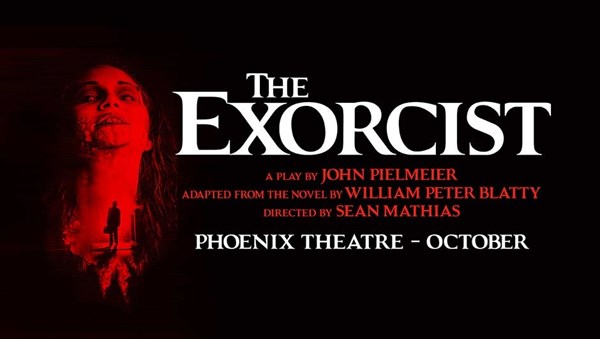 'I'm telling you that 'thing' upstairs isn't my daughter...'
When the medical profession fails to provide answers to young Regan's strange symptoms, her desperate mother Chris turns to a local priest for help. But before Father Damien can tackle what's before him, he must overcome his own shaken beliefs, as this fight is for more than just one girl's soul... 
The two time Oscar-winning movie of this story has terrified generations the world over since its release in 1973. Now unleashed onto the West End stage for the very first time in a uniquely theatrical experience directed by award-winning film and theatre Director Sean Mathias (Bent, No Man's Land). 
Starring one of the UK's most respected actresses Jenny Seagrove as Chris MacNeil, whose prolific theatre career has seen her play the lead in almost every West End playhouse, with recent credits including How The Other Half Loves and The Country Girl. Jenny recently starred in the film Another Mother's Son and is also known to millions of TV viewers as QC Jo Mills in ITV's BAFTA winning Judge John Deed. 
Peter Bowles, stars as Father Merrin. His West End theatre credits include Hay Fever with Judi Dench and Archie Rice in John Osborne's The Entertainer. He is probably best remembered for playing Richard DeVere in the hit BBC comedy series To The Manor Born. Joining them is Hollywood actor Adam Garcia as Father Damien, whose films include Coyote Ugly and Riding In Cars With Boys.
Wicked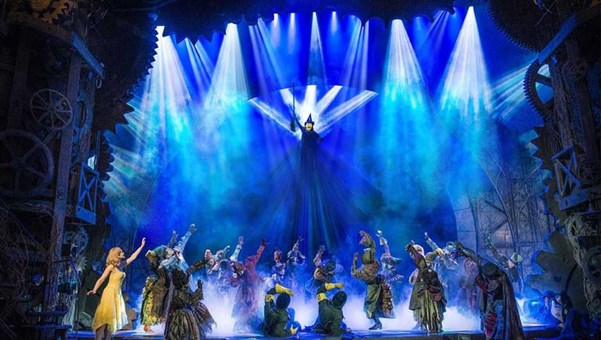 Acclaimed as 'one of the West End's true modern classics' (Metro) and a three-time winner of the coveted WhatsOnStage Award for 'Best West End Show' and the two-time winner of the Olivier Audience Award, Wicked continues to entertain audiences of all ages in its 12th spellbinding year at the Apollo Victoria Theatre. 
Wicked tells the incredible untold story of an unlikely but profound friendship between two young women who first meet as sorcery students at Shiz University; the blonde and very popular Glinda and a misunderstood green girl named Elphaba. Their extraordinary adventures in Oz will ultimately see them fulfil their destines as Glinda The Good and the Wicked Witch of the West.
Don't forget it's #WickedDay on 31st October. Share your stories with us on social @ATGTICKETS.
The Woman in Black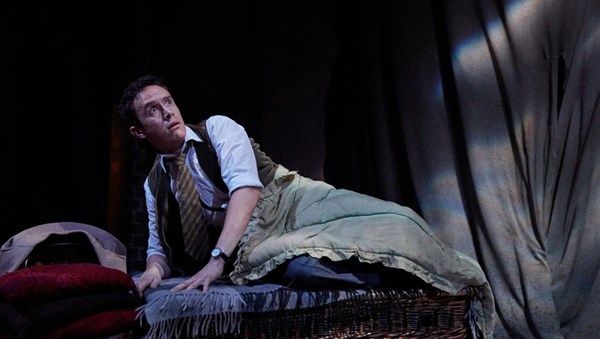 Susan Hill's acclaimed ghost story comes dramatically alive in Stephen Mallatratt's ingenious stage adaptation. Now celebrating over 28 terrifying years in the West End, Robin Herford's gripping production is a brilliantly successful study in atmosphere, illusion and controlled horror.
A lawyer obsessed with a curse that he believes has been cast over him and his family by the spectre of a Woman in Black, engages a sceptical young actor to help him tell his terrifying story and exorcise the fear that grips his soul. It all begins innocently enough, but then, as they reach further into his darkest memories, they find themselves caught up in a world of eerie marshes and moaning winds.
The borders between make believe and reality begin to blur and the flesh begins to creep...
Find The Woman in Black tickets here
Young Frankenstein
Grandson of the infamous Victor Frankenstein, Dr. Frederick Frankenstein (pronounced 'Fronk-en-steen') inherits a castle in Transylvania leading him to fulfill his grandfather's legacy by bringing a corpse back to life. With help and hindrance from hunchback henchman Igor, buxom assistant Inga and needy fiancée Elizabeth, his experiment yields madcap success and monstrous consequences. 
Starring Ross Noble, Lesley Joseph (Birds of a Feather), Hadley Fraser (City Of Angels,Les Misérables, The Phantom of the Opera 25th Anniversary), Dianne Pilkington (Wicked, Mamma Mia!), Summer Strallen (Top Hat, The Sound of Music), and Patrick Clancy (The Producers, Joseph and the Amazing Technicolor Dreamcoat). Shuler Hensley (Oklahoma!, Les Misérables) also reprises his role as the Monster, after premiering it on Broadway in 2007.
The Toxic Avenger
Toxie, a mutant freak with superhuman strength and a supersized heart is out to save New Jersey, end global warming and win the heart of his beloved. Prepare to laugh, scream and sing as Toxie rocks the house and saves the day.
From Joe DiPietro and David Bryan (original founding member and keyboardist/vocalist for Bon Jovi), the Tony Award-winning team behind the hit West End musical Memphis, this acclaimed rock musical dubbed 'an intoxicating blast of fun' by The Daily Telegraph in their 5-star rave review and the Daily Express says 'To anyone that has seen The Book of Mormon, this is a must-see younger brother of a show!'
Based on the 1984 cult classic, The Toxic Avenger tells the story of the citizens of Tromaville who are crying out for a hero. Enter Melvin Ferd the Third, an aspiring earth scientist determined to clean up the toxic waste problem. When a corrupt Mayor and her government goons get wind of his plans, they vow to stop this heroic feat, Melvin is tossed into a vat of toxic waste, and transformed into The Toxic Avenger, New Jersey's first superhero! 
The Phantom of the Opera
Now celebrating 31 record-breaking years, this multi-award winning musical continues to captivate audiences at Her Majesty's Theatre in London's West End.
Far beneath the majesty and splendour of the Paris Opera House, hides the Phantom in a shadowy existence. Shamed by his physical appearance and feared by all, the love he holds for his beautiful protégée Christine Daaé is so strong that even her heart cannot resist.
Andrew Lloyd Webber's mesmerising score magically combines with jaw-dropping scenery and breath-taking special effects to bring this tragic love story to life each night.
Find tickets to The Phantom of the Opera here
The Mousetrap
Agatha Christie's The Mousetrap has kept audiences guessing for over six decades. Having entered its 65nd incredible year in November 2016, this world record breaking production continues to attract audiences to the St. Martin's Theatre from every corner of the globe. In her own inimitable style, Dame Agatha Christie has created an atmosphere of shuddering suspense and a brilliantly intricate plot where murder lurks around every corner.