Your first year, just £25*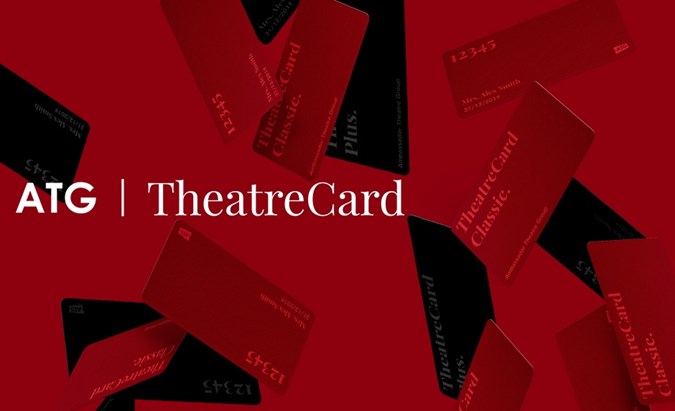 Want to get closer to everything you love about the theatre?
Save £10 on your 1st year* of Classic Membership when you pay by Direct Debit - usually £35.
There are so many ways you save with ATG TheatreCard, with benefits like:
Exclusive savings** with up to 50% off tickets & 25% off drinks at the bar
Fee-free ticket booking as the £3.65 transaction charge disappears
Priority booking** ahead of the general public
Local offers** exclusively at nearby restaurants and attractions
Plus much, much more…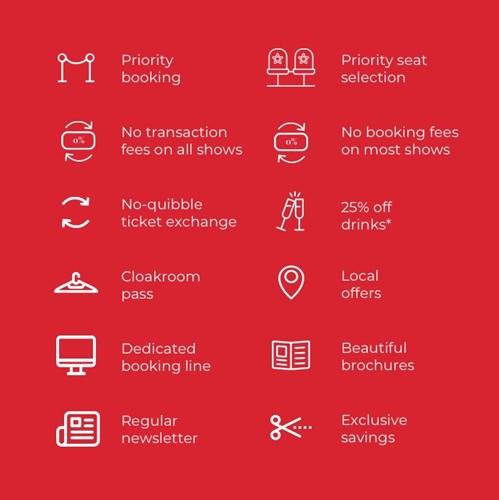 Membership is valid for the best shows across the country for 12 months, at 33 of our stunning venues across the UK, including our 10 iconic West End theatres. Find your nearest venue.
Get closer to the theatre you love
T&Cs:
*This offer is available from Monday 2nd December 2019 until Tuesday 31st March 2020.
This offer is only available when paying by Direct Debit .
A TheatreCard Classic Membership purchased at promotional price of £25 for your first payment by Direct Debit. Subsequent renewal payments will be made at the then-current standard yearly price (currently £35 a year) unless you cancel your Direct Debit.
Usual first year retail price is £35.
You will be notified of any change in the renewal price up to 10 working days before any further annual payments are taken. 
All purchases are subject to terms and conditions of sale and availability, cannot be used in conjunction with any other discount or applied retrospectively. 
To purchase a TheatreCard You must be at least 18 years of age and be a resident in the UK. 
Please refer to Terms and conditions of sale and availability 
**Subject to availability, restrictions apply - please refer to the ATG TheatreCard Terms and Conditions for more information.
***Up to 30 minutes before the show.