Wicked - UK Tour Sign Up
"One of the most successful musicals of all time" (BBC News), Wicked has been casting its magical spell around the world for two decades.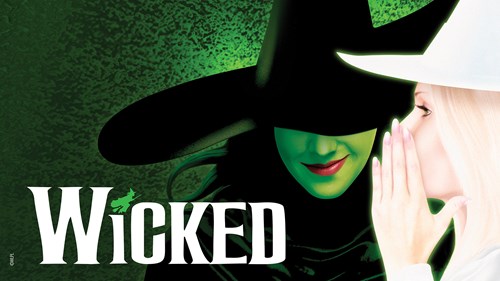 Based on the acclaimed novel by Gregory Maguire, Wicked imagines a beguiling backstory and future possibilities to the lives of L. Frank Baum's beloved characters from 'The Wonderful Wizard of Oz' and reveals the decisions and events that shape the destinies of two unlikely university friends on their journey to becoming Glinda The Good and the Wicked Witch of the West.
Liverpool Empire: 20 Jun – 14 Jul 2024, pre-sale Thu 20 Apr 2023
Sunderland Empire: 24 Sep – 20 Oct 2024, pre-sale Thu 27 Apr 2023
Manchester Palace: 3 Dec 2024 – 12 Jan 2025, pre-sale Thu 18 May 2023
Sign-up here to receive priority booking when Wicked goes on sale for its UK Tour!