Theatrical Halloween costumes
By Ben Bunce

Spooky costumes are coming out the closet and pumpkin carving kits are at the ready! It can only mean one thing; Halloween is around the corner. Taking our minds off the gloomy weather and the autumn chill Halloween is that time of year when for one night only evil spirits and mysterious creatures get to celebrate their creepy awesomeness.

As you know, there are a few things you can expect if you are preparing your Halloween celebration this year starting with excessive amounts of chocolate and all kinds of sweets to eat but the best part of taking part in Halloween has got to be the trick or treating!

To inspire you here are some easy to make theatrical Halloween costumes with a spooky twist, guaranteed to make an impressions: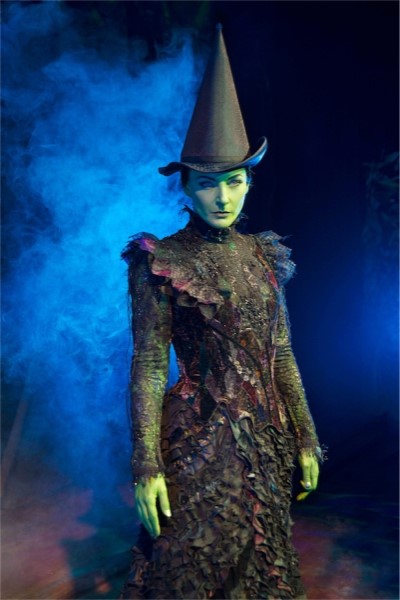 What better theatre character to go trick or treating in but the Wicked Witch of the West. With glowing green skin and a witch's hat, you'll be the leading lady of the Halloween this year. Extra treats guaranteed if you dare to belt out a bit of defying gravity at the door!

What you'll need:
Green face paint
Witch's hat
Broom
Twitch - East Is East
Maybe you are slightly more reserved or maybe you simply don't want to deal with messy face paints this year. Worry not; we have the perfect Halloween costume to help because as far as last minute costume ideas go, this has to be the winner. Why? Because it requires one thing and one thing only:

What you'll need: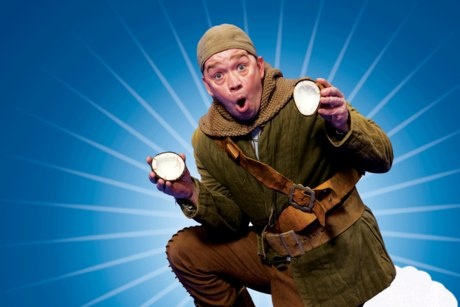 Patsy - Spamalot
If you are feeling a bit of slap stick comedy this Halloween then all you need to do is channel Spamalot. Make up a medieval costume and charge around the party as if you were on horseback. All you need is a couple of coconuts!

What you'll need:
Here's one to make a dramatic entrance with the swish of a cape! Become a phantom for the night and scare fellow trick or treaters with this iconic theatre character. Appearing at front doors as the phantom himself will undoubtedly get you noticed and bring in all the best candy.

What you'll need:
Willy Wonka - Charlie and the Chocolate Factory
No better time than Halloween to become the king of chocolate himself, Willy Wonka! Your neighbours will not know what to do with themselves when Willy Wonka turns up trick or treating at their door. With a cheeky grin and a flick of a moustache, you'll be the charmer of the party.

What you'll need:
Purple coat
Moustache
Top Hat
The Four Seasons - Jersey Boys
One for you and the mates! Turn into the famous singing quartet and charm everyone along the way. Bring a bit of positivity to the party this year with the all singing, step digging boy band from the 60s.

What you'll need:
3 mates
4 red jackets
Exceptional vocal talent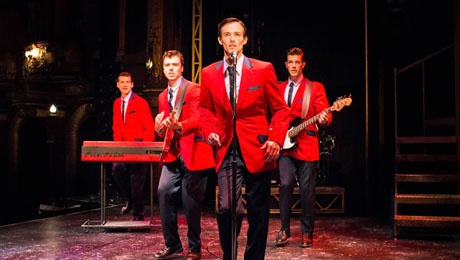 A Jellicle Cat - CATS
Channel your inner Nicole Scherzinger and leap from party to party in a shimmering body suit and fierce cat make up. Paint on some whiskers and squeeze into a leotard for this all time classic stage costume. Make sure you keep warm though, extra leg warmers and mittens may be a good idea.

What you'll need:
Whatever your Halloween costume this year, if it's a theatrical extravaganza it's sure to be winner. There are plenty of options out there from leading ladies to funny musical characters but to make sure you nail it this Halloween you'll need one thing and one thing only......Imagination!